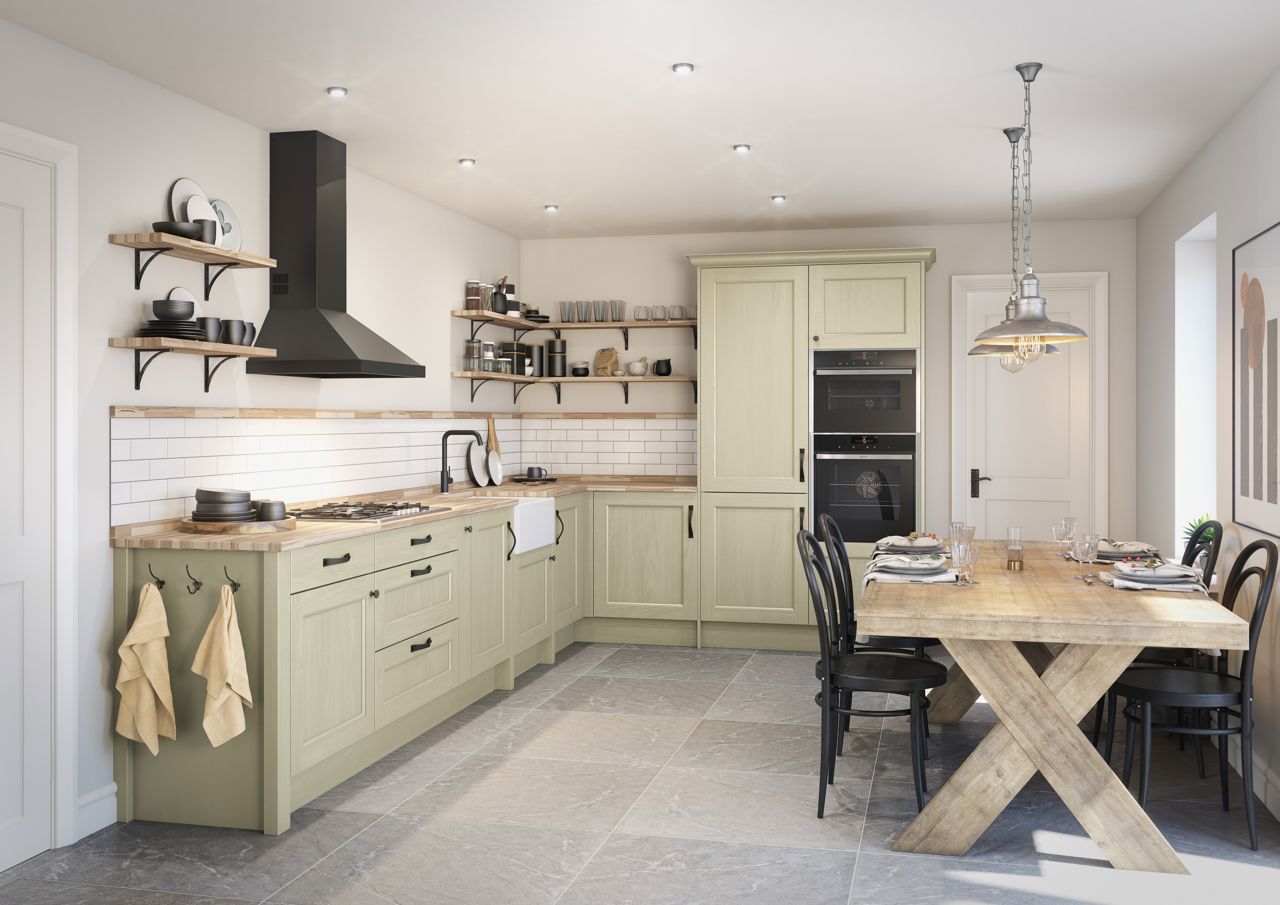 Easy Ways to be More Eco-Friendly at Home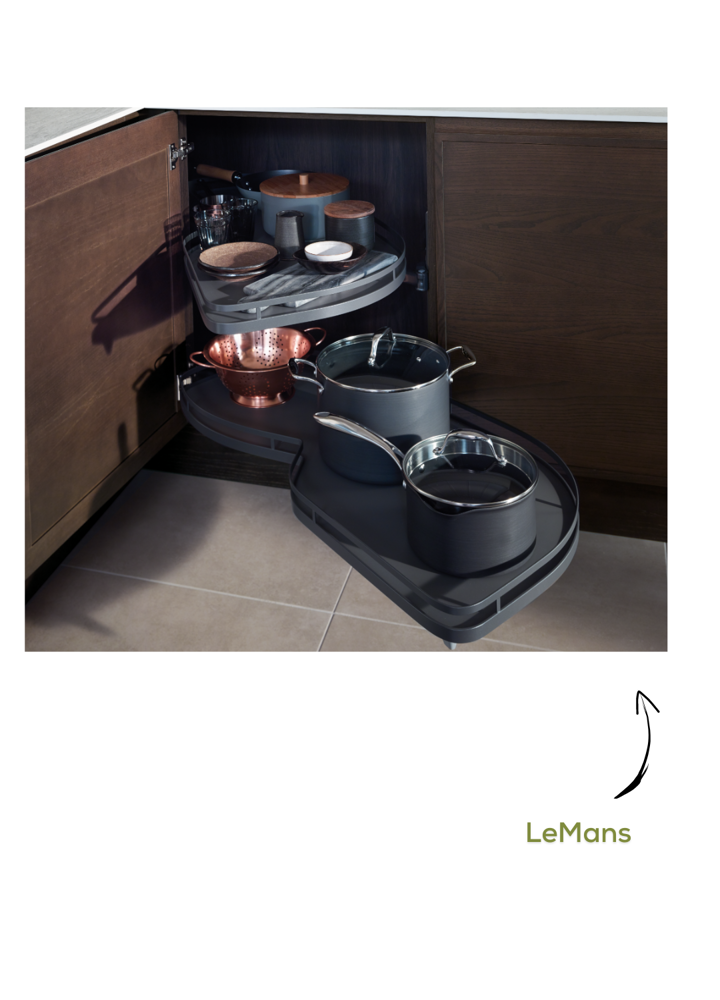 1. Maximise on Smart Storage
Did you know, UK households throw away 4.5 million tonnes of food each year? Food wastage is a serious issue and an active contributing factor to the emission of greenhouse gases and climate change. As a result, UK households need to adopt more efficient practises to help cut down on food waste.
Here at Second Nature, we offer a wide range of storage components including larders, corner pull-outs and base units. Smarts storage solutions such as these eliminate the possibility of food being hidden at the back of the cupboard and ultimately wasted. For example, the Kessebohmer LeMans is perfect for bringing items hidden at the very back of your corner cupboard right into view as the shelf pulls out front and centre.
Discover our full storage range, including the LeMans, here...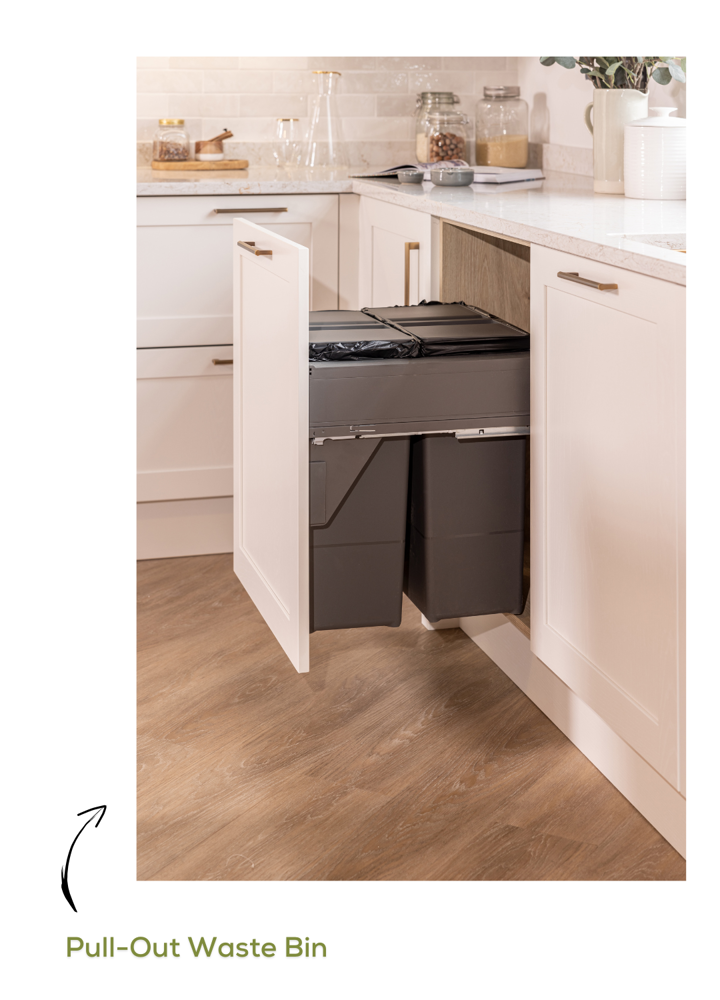 2. Recycling Bins
Disposing of waste is a vital responsibility and concern for UK households. Recycling is one way we can help reduce the amount of waste headed for landfills, as well as conserve natural resources and ultimately save energy.
At Second Nature, we offer a wide range of pull-out bins hidden neatly within your cabinetry. They come in a variety of colours and sizes to suit your kitchen and your household needs. But that's not all – our top-quality, multi-compartment bins make it easier for you to keep on top of your recyclable and non-recyclable materials.
Still think that recycling isn't that important? Did you know 60% of the rubbish you put in your bin could be recycled? That's 60% of waste that could avoid going to a landfill.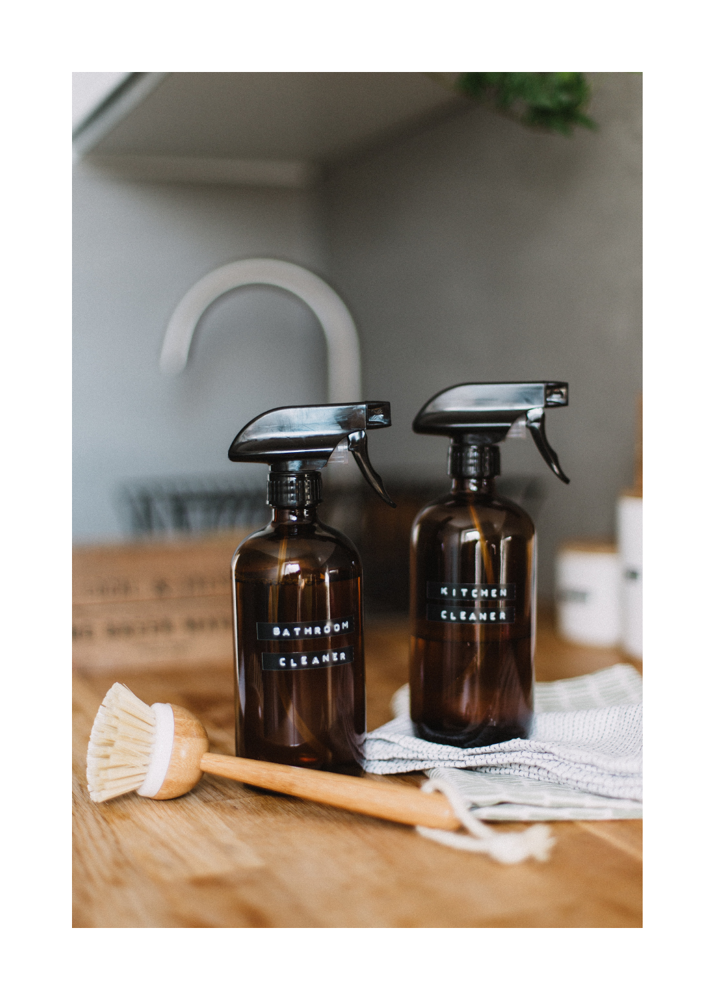 4. Natural Cleaning Products
Another simple switch you can make at home is your cleaning supplies. A lot of your sprays and scrubs are made up of harmful chemicals that are non-biodegradable; not to mention the single-use plastic used for all the packaging!
However, as an eco-alternative, organic cleaning products are less harmful and biodegradable; you can even make your own cleaning supplies with natural ingredients you can find at your local supermarket. Plus, eco-friendly companies will often use recyclable packaging or adopt a refill/reusable system.
Good HouseKeeping have a fantastic beginners guide to making your own organic cleaning products which we would recommend.


3. Organic and Recycled Textiles
Alongside eliminating single-use plastics in your home, there are a wide range of recycled and organic textiles you can purchase for your home. This includes, dish cloths, tea towels and even rugs or blankets! By re-using the existing textiles, it reduces the need for newly manufactured fibres, saving water, energy and chemicals, which results in less overall pollution!