A space that works for you
As a feature that receives consistent everyday use in the kitchen, it's important that your sink and tap meets the functional requirements of a busy family home. However, sinks and taps are no longer regarded as solely a practical item in the kitchen, with the design you choose also playing a key part in complementing and enhancing your overall kitchen look.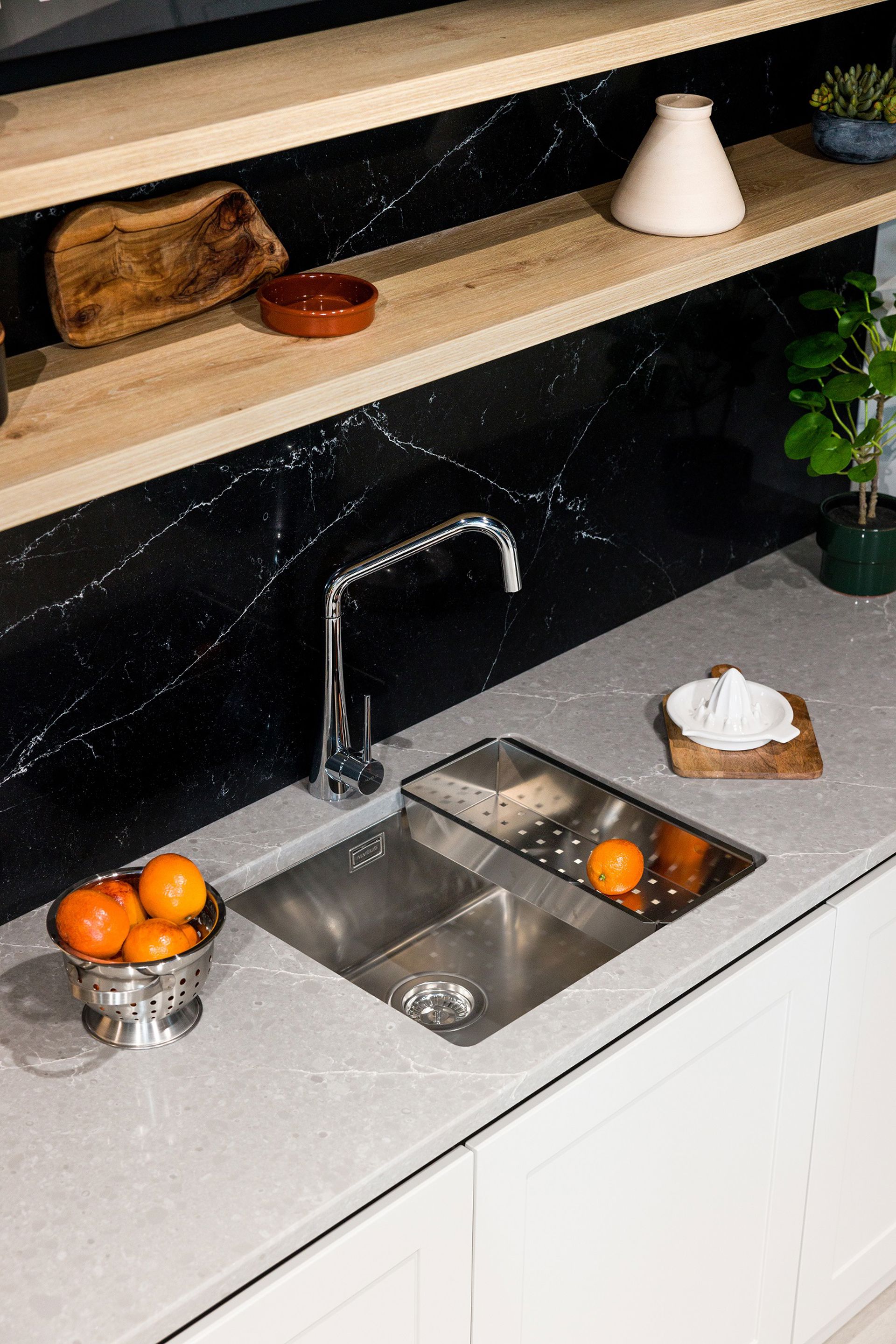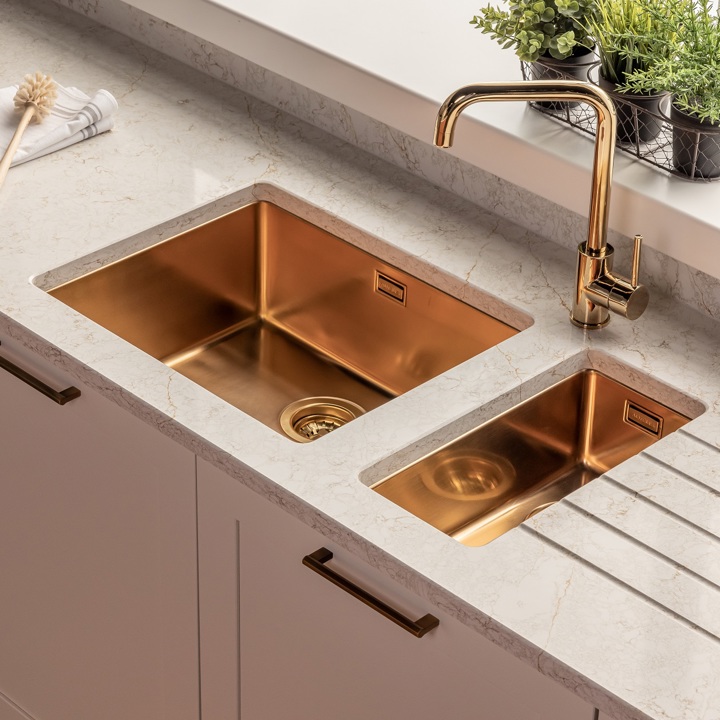 Monarch Collection
Thanks to a world leading European PVD Treatment, in which a thin vaporized layer of ceramic nitride is deposited onto a stainless-steel surface, the Monarch Collection, with its clean lines and refined style, boasts increased scratch resistance and an elegant metallic finish. Choose from Anthracite, Bronze, Copper, or Gold finishes, and complete your design statement with a matching tap for a seamless look.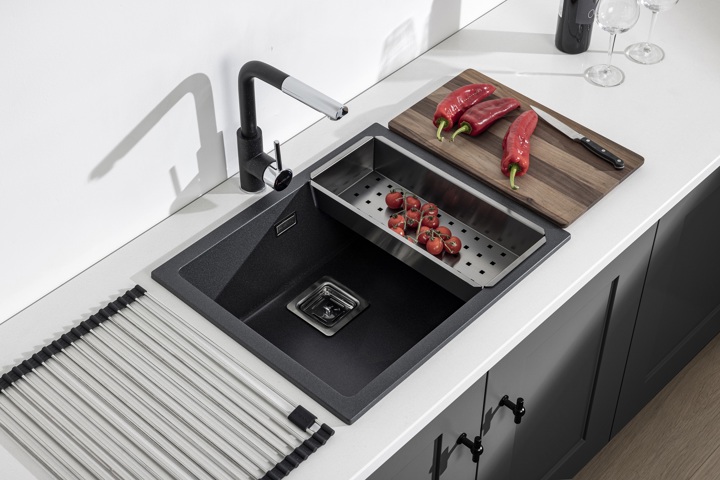 Granital Collection
Bring a brooding sophistication and an element of industrial charm to your kitchen look with our collection of unique Granital sinks and complementary taps. Formulated from 70-80% granite particles bound together by a high-quality binder, the high-grade granital composite material provides the collection with strength and durability, as well as an impressive resistance to temperature shocks.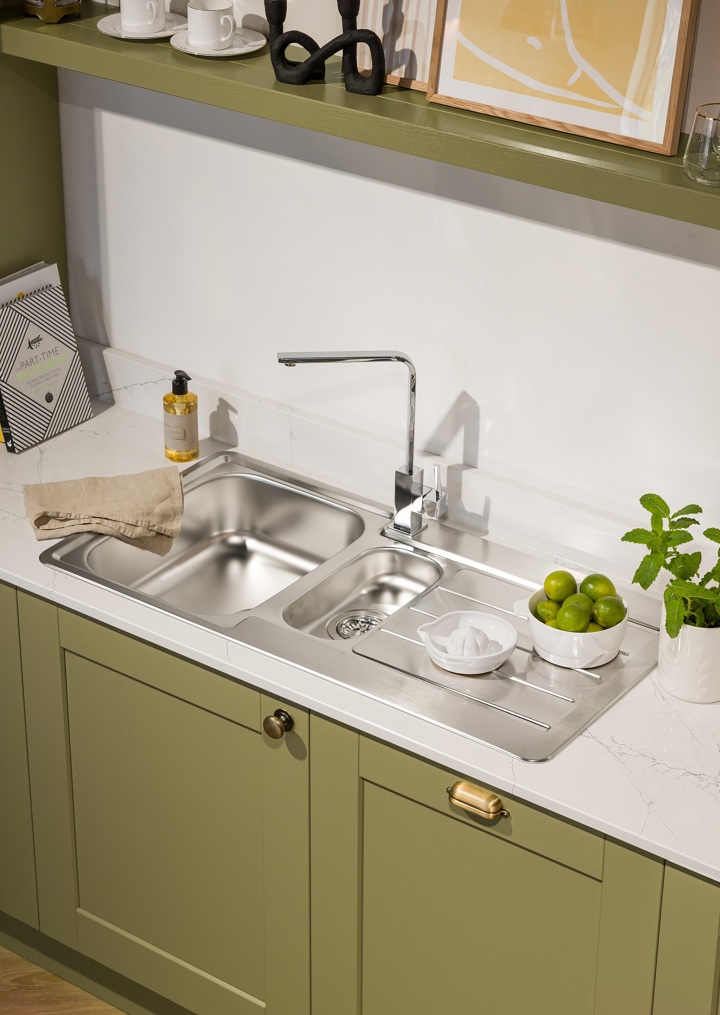 Stainless Steel Collection
Sleek and streamlined, our Stainless Steel Collection is designed with AISI 304 Stainless Steel, providing strength and longevity, with a resistance to high temperatures, rapid temperature changes, impacts and chemical influences. This material choice is great if you're searching for a sink that's easy to clean, and it's also 100% recyclable.