Choosing the right style
Choosing the right kitchen handles can really help to add your own personality and flair into your design - whether you choose one style or mix it up with several!
Whether strong and structured, simple and contemporary, elegant and characterful, or full of exciting texture, our extensive handle collection offers something for every style and taste.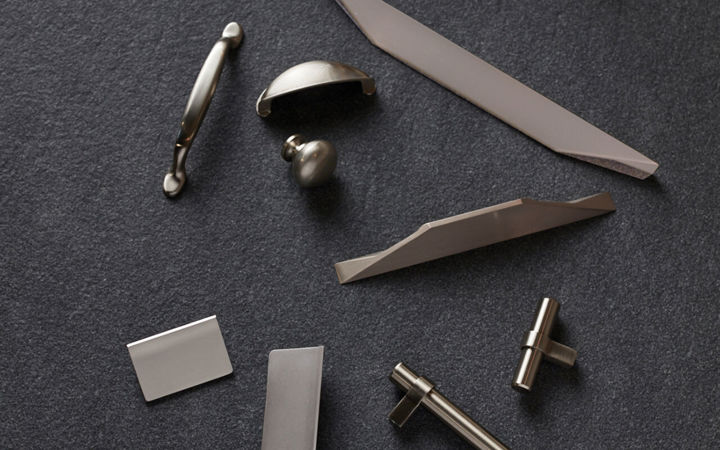 Stainless Steel
Stainless steel handles provide a clean look that allows for ultimate versatility. The neutral colour and finish is a perfect match for most kitchens. The finish also complements stainless steel with appliances and sinks.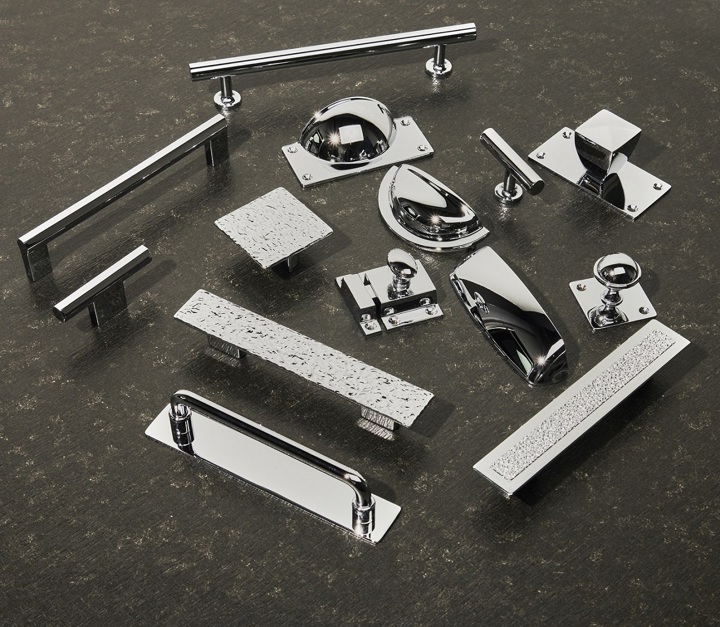 Chrome
Chrome handles are incredibly diverse and lend themselves to both contemporary and traditional designs. The highly polished surface adds impact to furniture. Our collection balances modern and classic styles for all design appliances.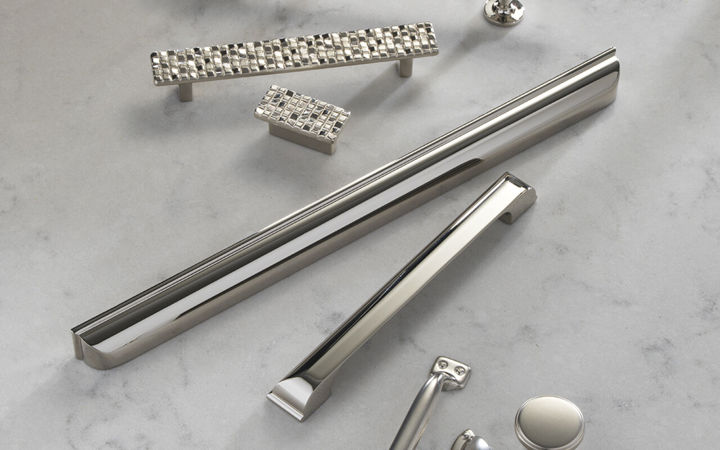 Nickel
Nickel's distinctive warm hue sets it apart from other materials. Its warm tint gives it an elegant aesthetic that compliments a classic setting. Nickel's sheen also embellishes the detail in many handle designs.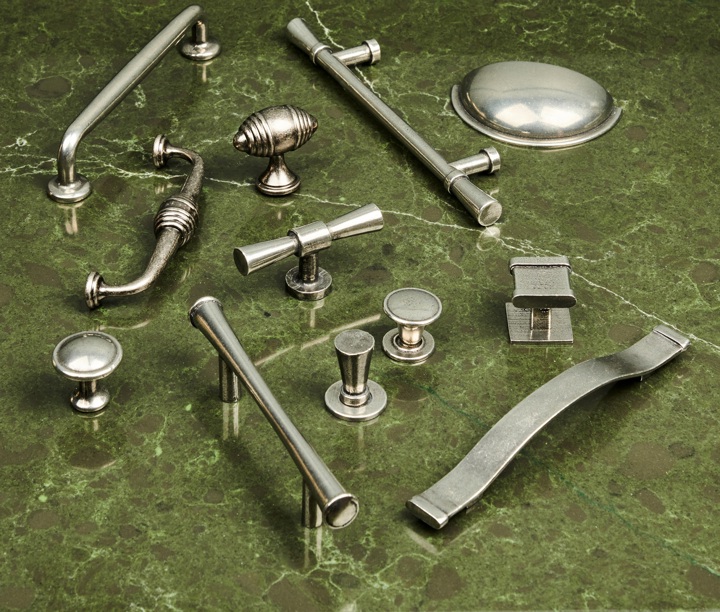 Pewter
The natural patina on pewter handles embraces the unique features of each handle design. These handle are full of character and sit perfectly in a traditional timber kitchen with a country feel, or with a more classic painted kitchen.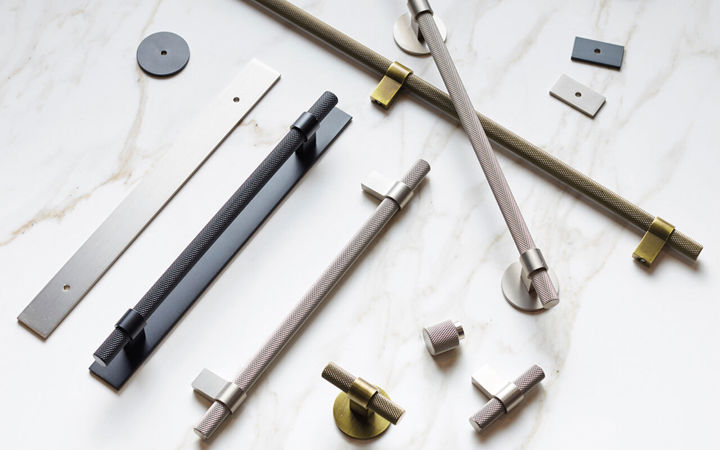 Knurled
With a unique tactile design, the Knurled Collection produces a distinct industrial look that complements a modern setting. This range introduces a unique element of personalisation with our range of backplate options.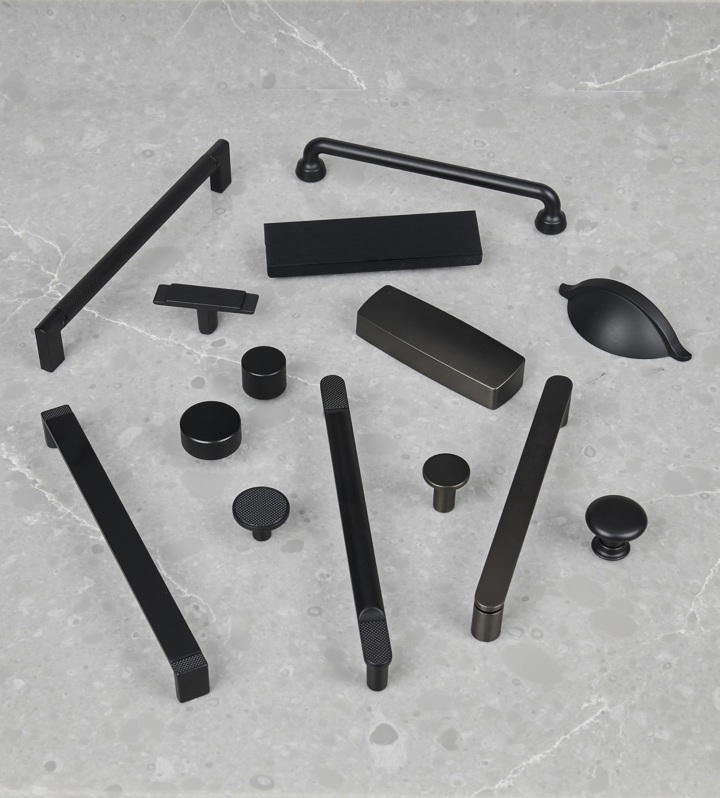 Black
Matt black is the growing finish of the moment. It contrasts perfectly with painted furniture, in both a modern and classic setting. Create contrast or colour match to dark finishes.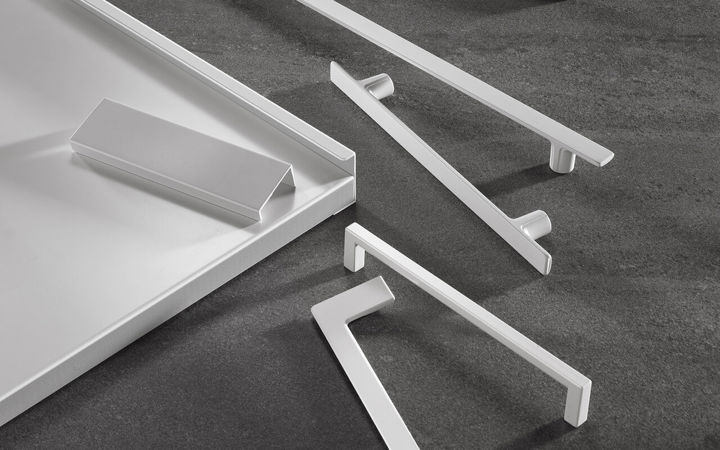 White
White is the perfect finish for a clean contemporary look. Matching white handles with a white frontal adds minimalism and simplicity to your design. Adding white handles to a black kitchen can create a refined monochrome setting.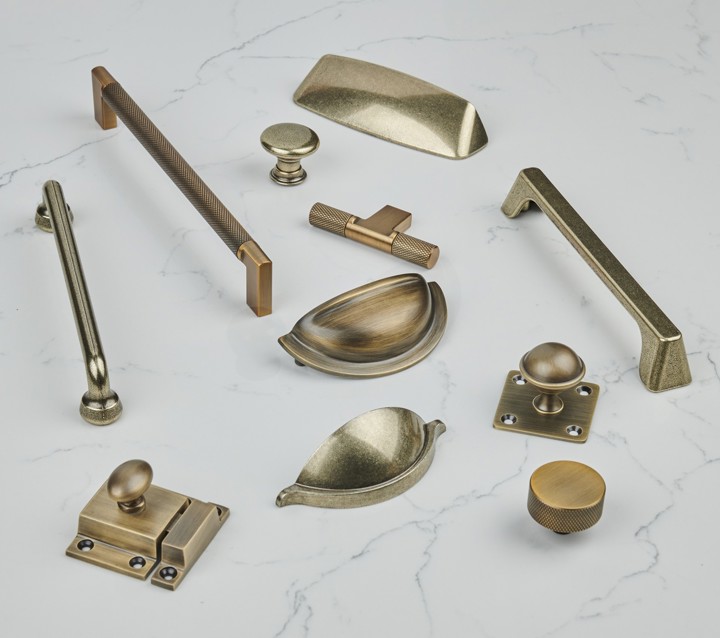 Antique
Antique handles can add a real sense of character and individuality to a kitchen. With their naturally aged warmth they complement a traditional design and create a contrasting statement piece in a modern setting.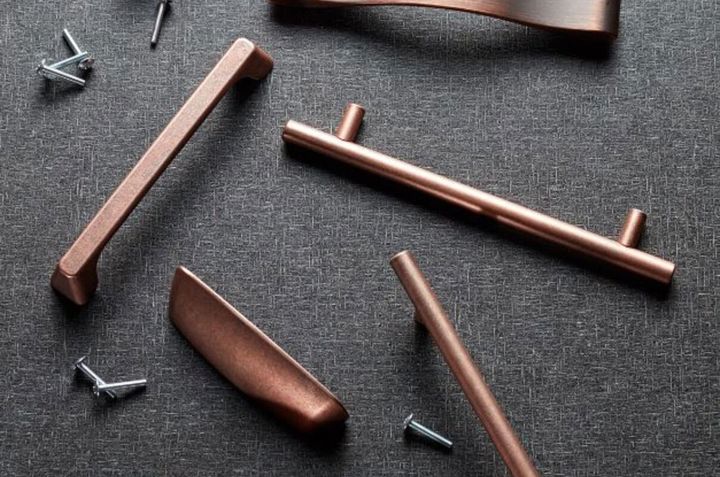 Copper
Warm copper can capture traditional period styling or bring drama to a modern setting.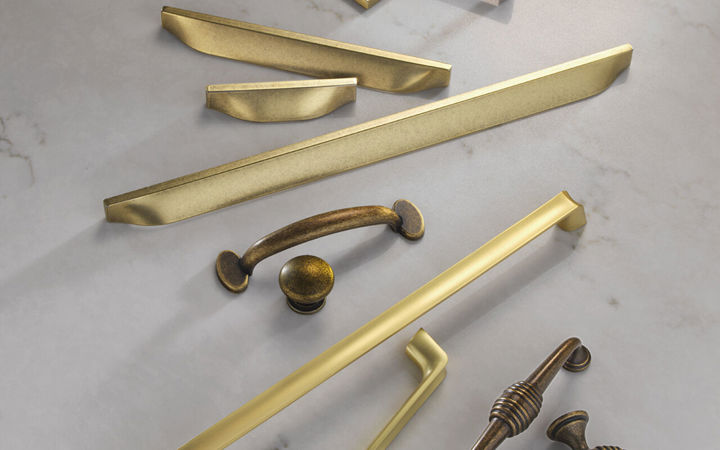 Brass
Our brass collection balances the muted warmth of brass with the bright resonance of copper.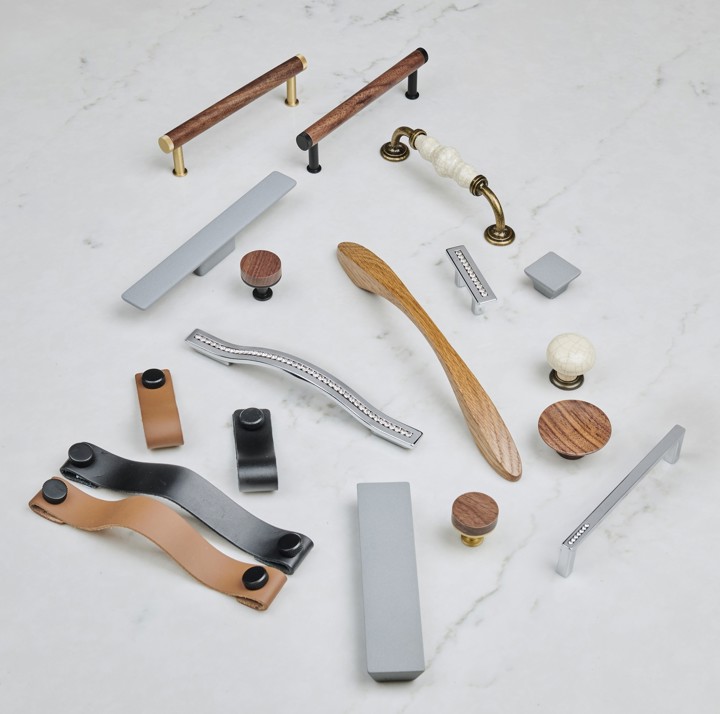 Material
Our material collection encompasses old and new. We have embraced new trends with the introduction of our warm real leather collection and concrete range. Keeping with tradition, timber and ceramic offers a timeless appeal.