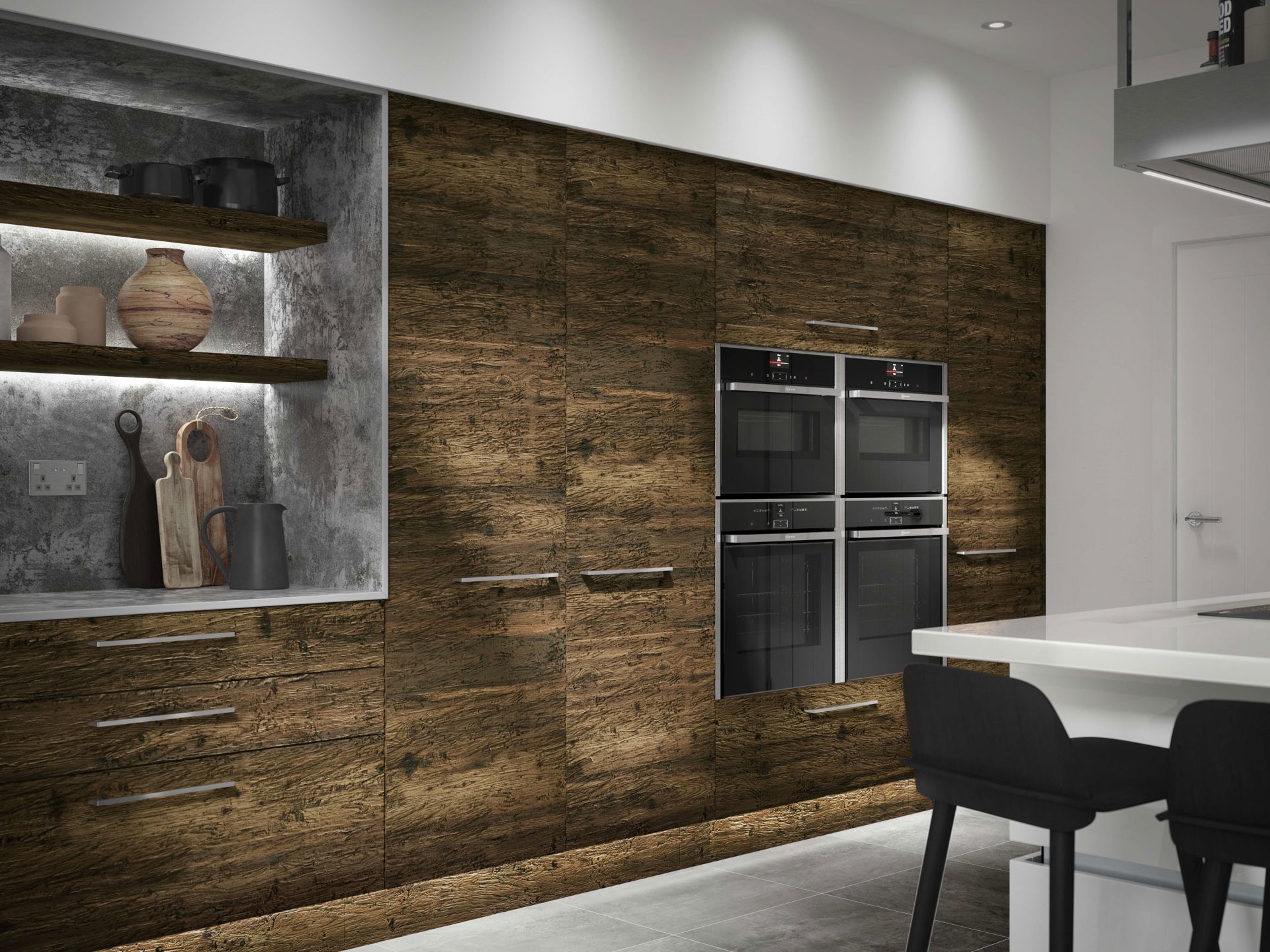 The inherent natural beauty of Alpina, reflects the unique aspects of a truly bespoke kitchen.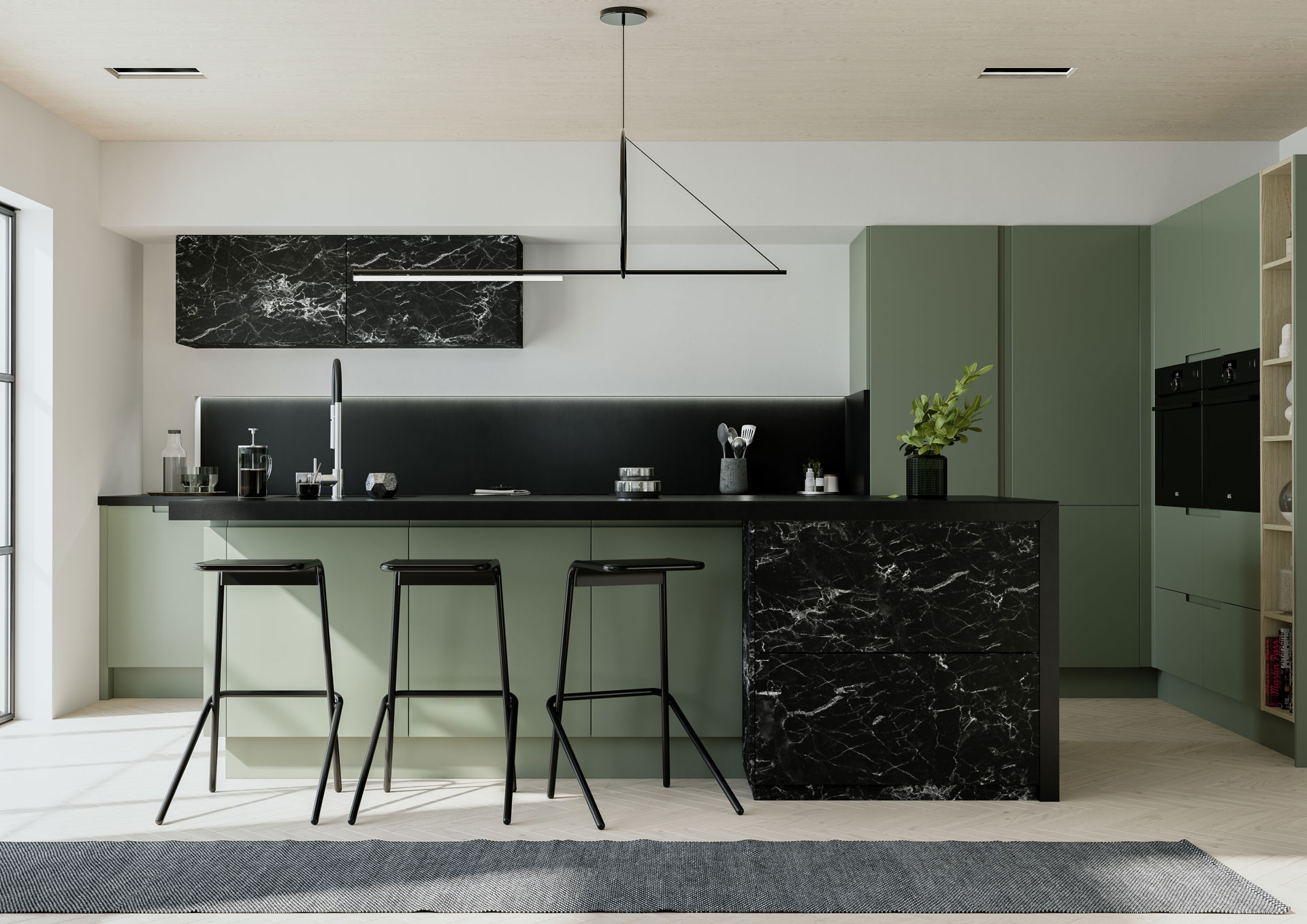 A contemporary look with the durability to stand up to the demands of modern life.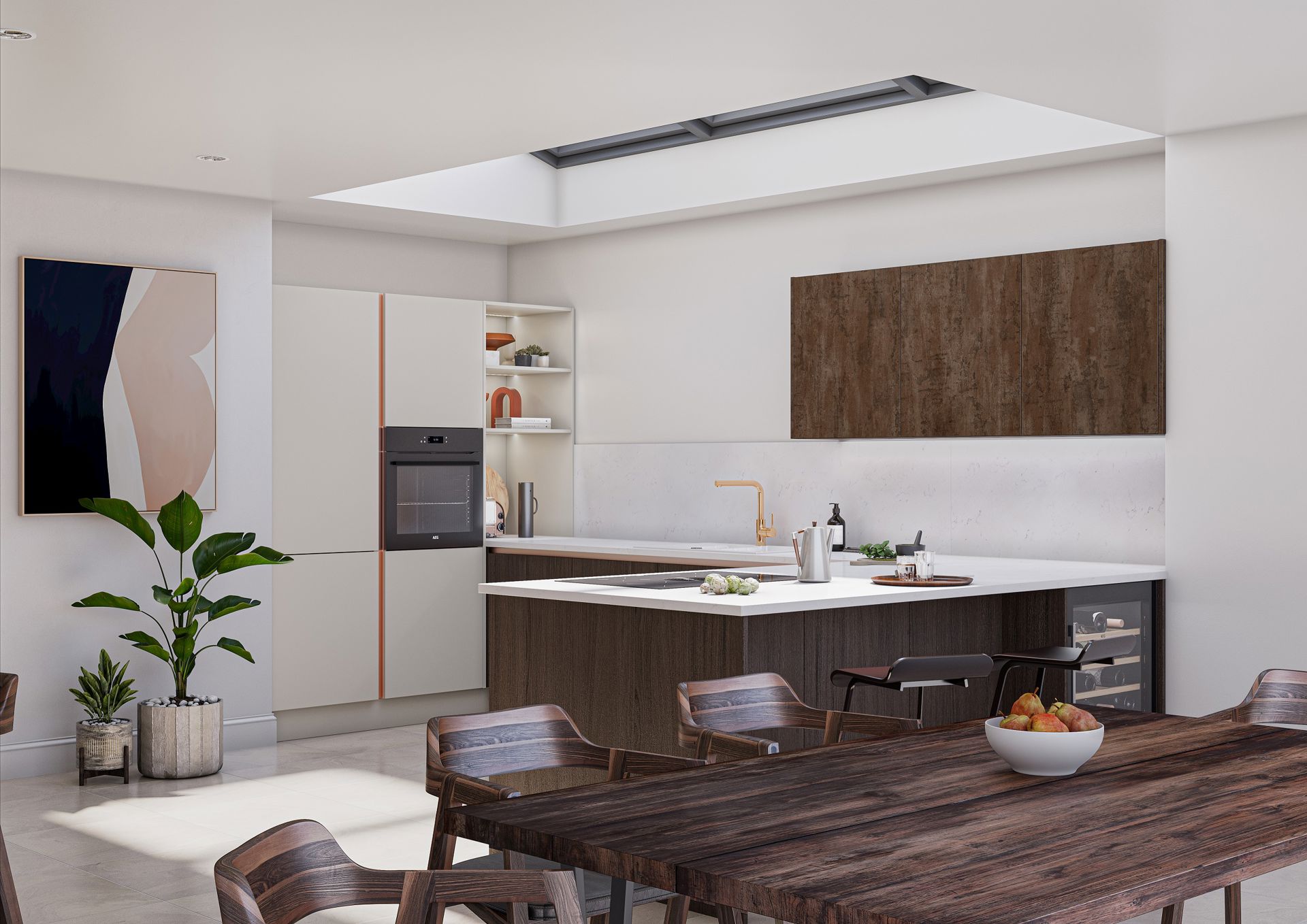 Unity can be paired with a complementing handle for a modern-day kitchen design.
3 examples available in a variety of materials, designed and planned for your own space.