An ultra-modern, linear look
Our collection of true handleless kitchens feature our handleless trims. This smart rail system sits neatly between the door and cabinet to create a void that enables you to reach in and easily open the cupboard.
This simple yet effective system not only functions seamlessly, but can also completely transform the overall look and feel of your kitchen when applied in any of our striking colours and finishes - creating an eye-catching design that is all about clean, uninterrupted lines. We offer five unique handleless trim finishes for you to choose from. Whether you opt to pair your trim with matching doors to create a seamless, continuous look, or combine it with contrasting colours for a bold, individual style, our handleless trim can create a truly distinctive kitchen with a personal touch.
Our handleless trims are for use with any of our 'true handleless' ranges including Hunton, our handleless Shaker, Porter, our best selling slab door, our Unity made-to-measure ranges, and our premium, highly textured, Alpina veneer doors.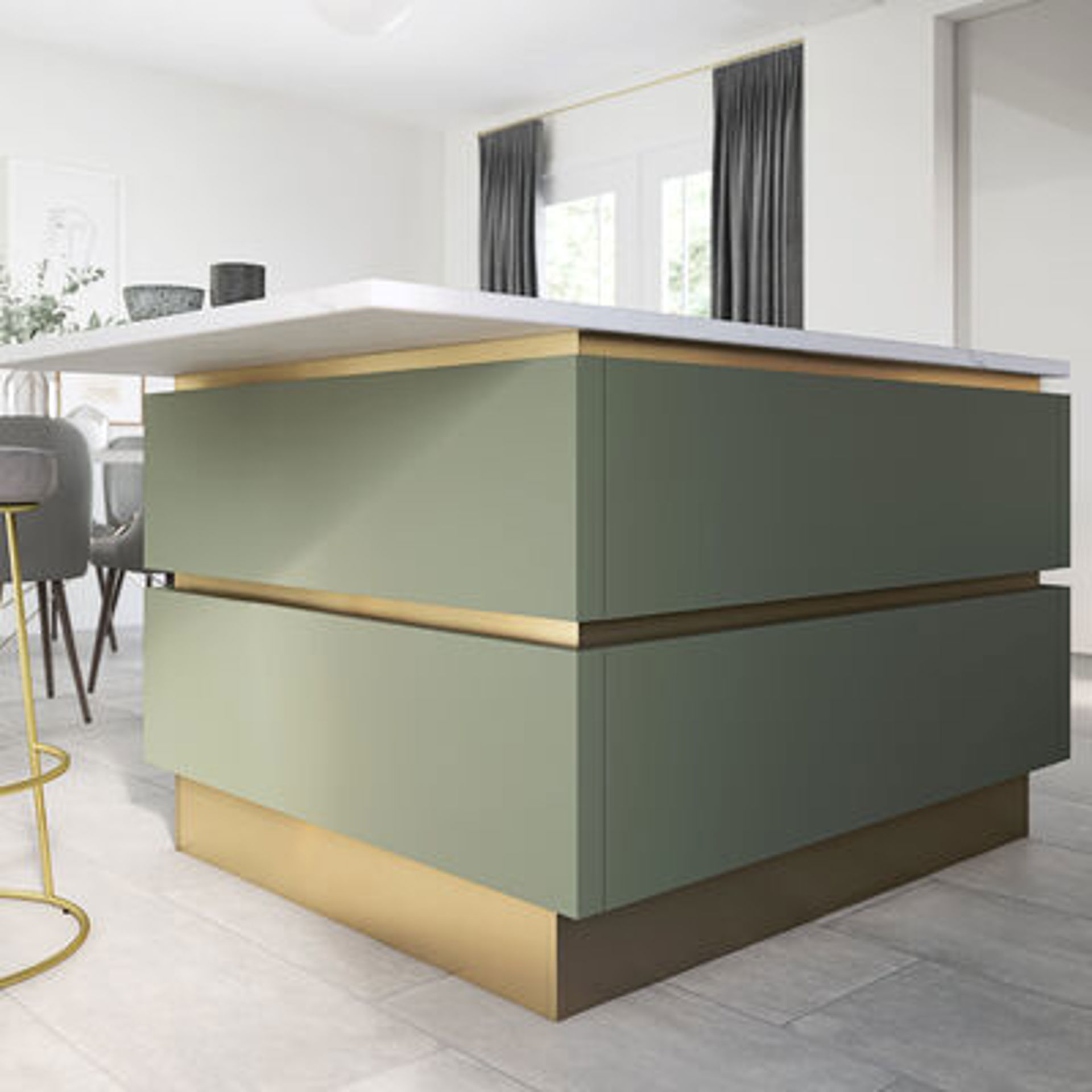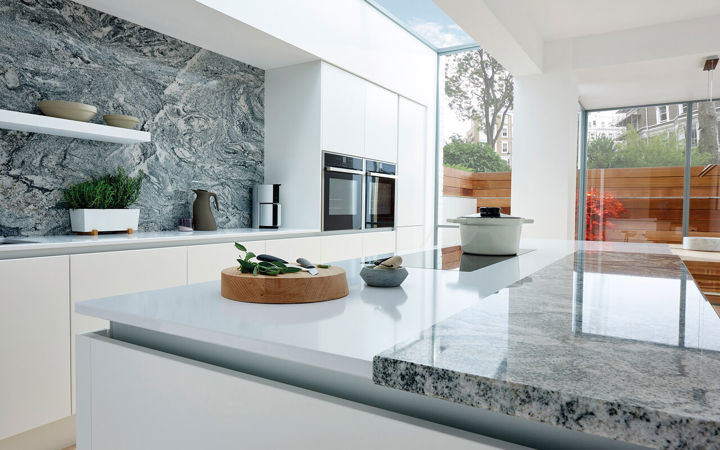 Aluminium
An aluminium finish provides a clean look that allows for ultimate versatility. The neutral colour and finish is a perfect match for most kitchens. The finish also complements stainless steel with appliances and sinks.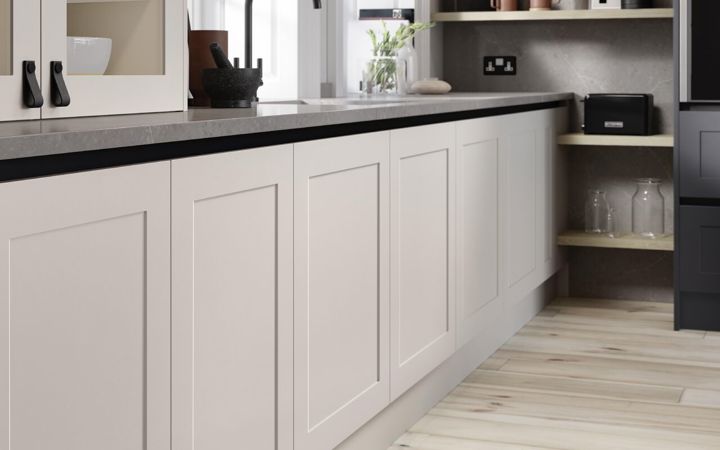 Matt Graphite
Graphite contrasts perfectly with brighter tones for a bold, individual style or can be matched to darker finishes to create a seamless, continuous look.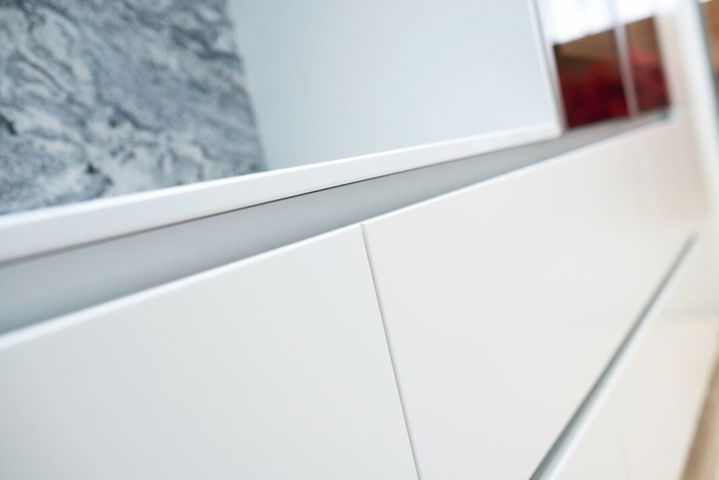 Matt White
Combine a white trim with white doors for a clean and simplicity design, alternatively add this contemporary finish to a dark kitchen to create a refined monochrome setting.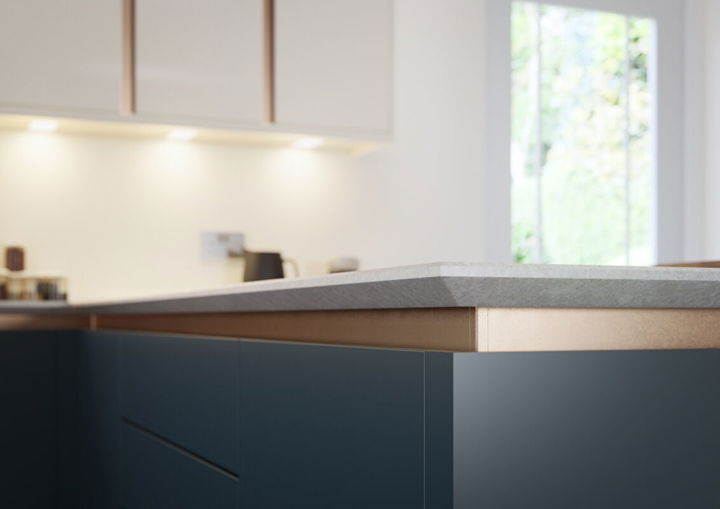 Metallic Copper
Choose a warm metallic copper trim to add a real element of character to a kitchen in order to create a memorable setting.

Metallic Brass
A metallic brass finish uses the muted warmth of brass to achieve a truly unique space whilst remaining simple and understated.