Access all areas
There is a Kesseböhmer wall storage product that will allow anyone, whatever their height, to access previously hard-to-reach areas.
Whether you're getting the kids interested in cooking froma young age or making sure that Granny can still reach her favourite biscuits, there is a solution for those high hard-to-
reach areas. Not only do our smart storage systems suit those less able, they also ensure that everyone can maximise every last millimetre in their kitchen, meaning less wasted space.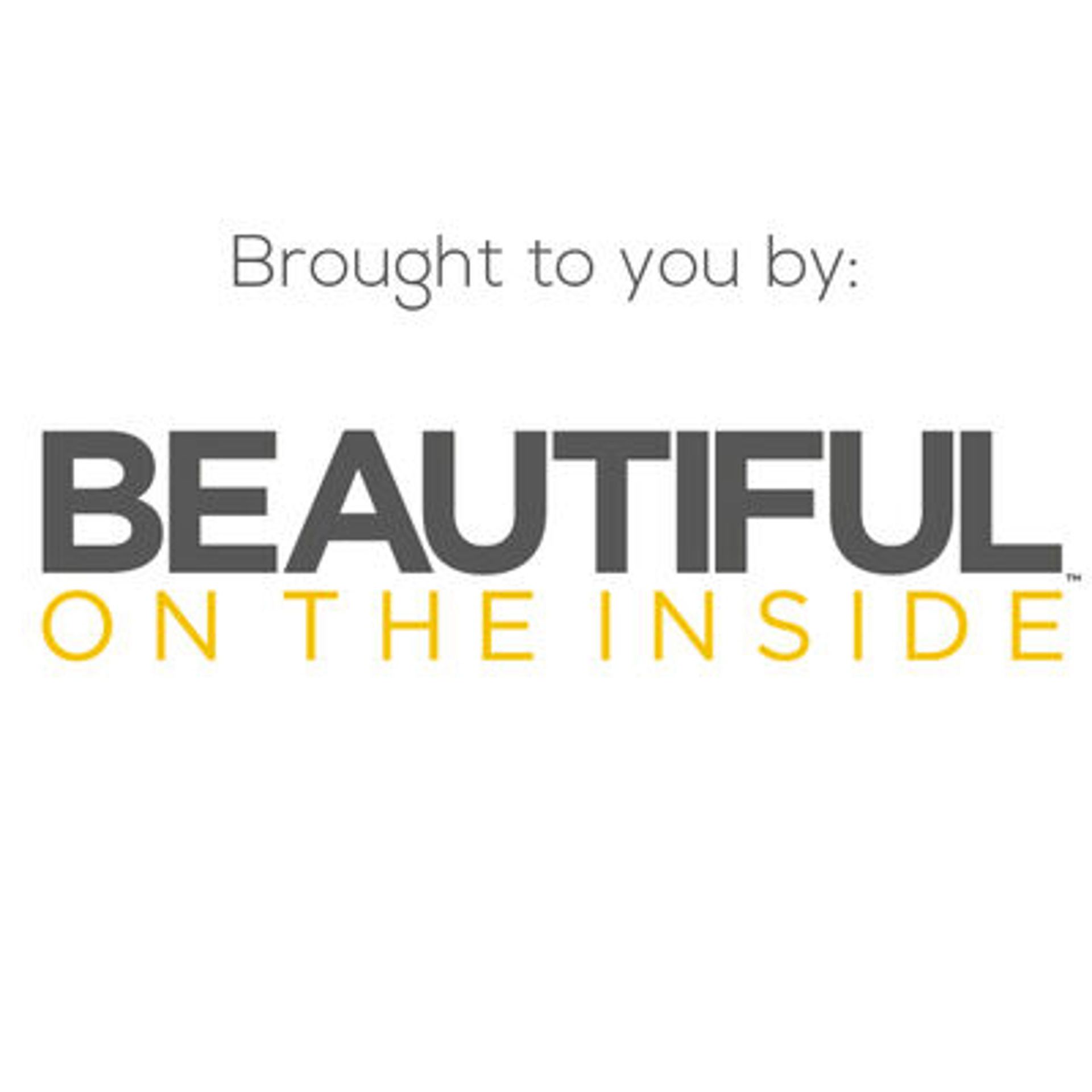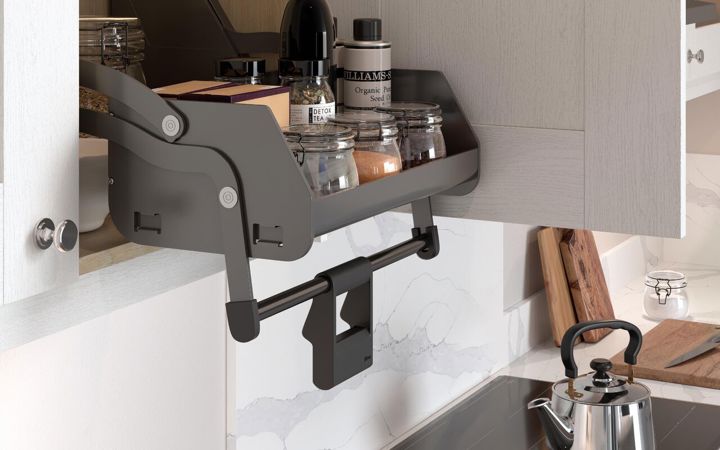 IMove
Our clever iMoves bring the contents of the cupboard down to you so the full cupboard comes into play. This is great if you've got high ceilings or you're not so keen on using a stool.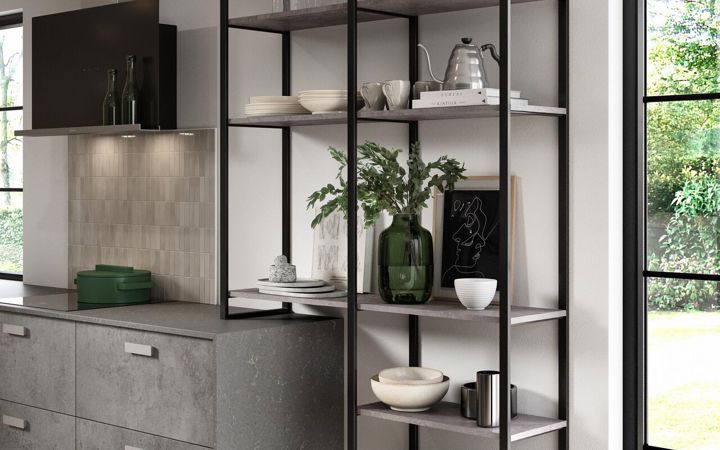 Youk
YouK by Kesseböhmer is a flexible, innovative shelving system to create bespoke wall units for any room in your house. Featuring an on-trend industrial powder-coated black finish and an open, linear design, YouK can add a contemporary feel to any space.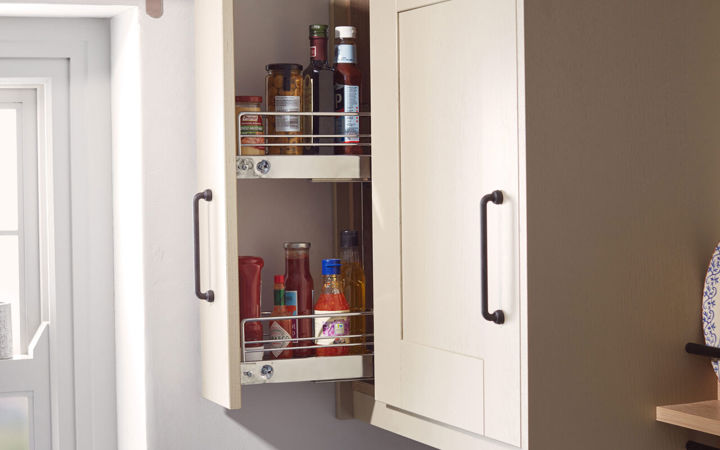 Pull-Outs
Our cleverly designed wall unit pull-outs bring the whole contents of your wall cupboards within easy reach.