Order and access for the darkest spaces
As long as our houses are box shaped, we'll always have awkward corners to contend with. But dark and dingy corner cupboards are a thing of the past if you install one of our best-selling corner solutions. Both the aptly named LeMans and the equally clever Magic Corner utilise ingenious engineering, to bring the contents of the cupboard out to you.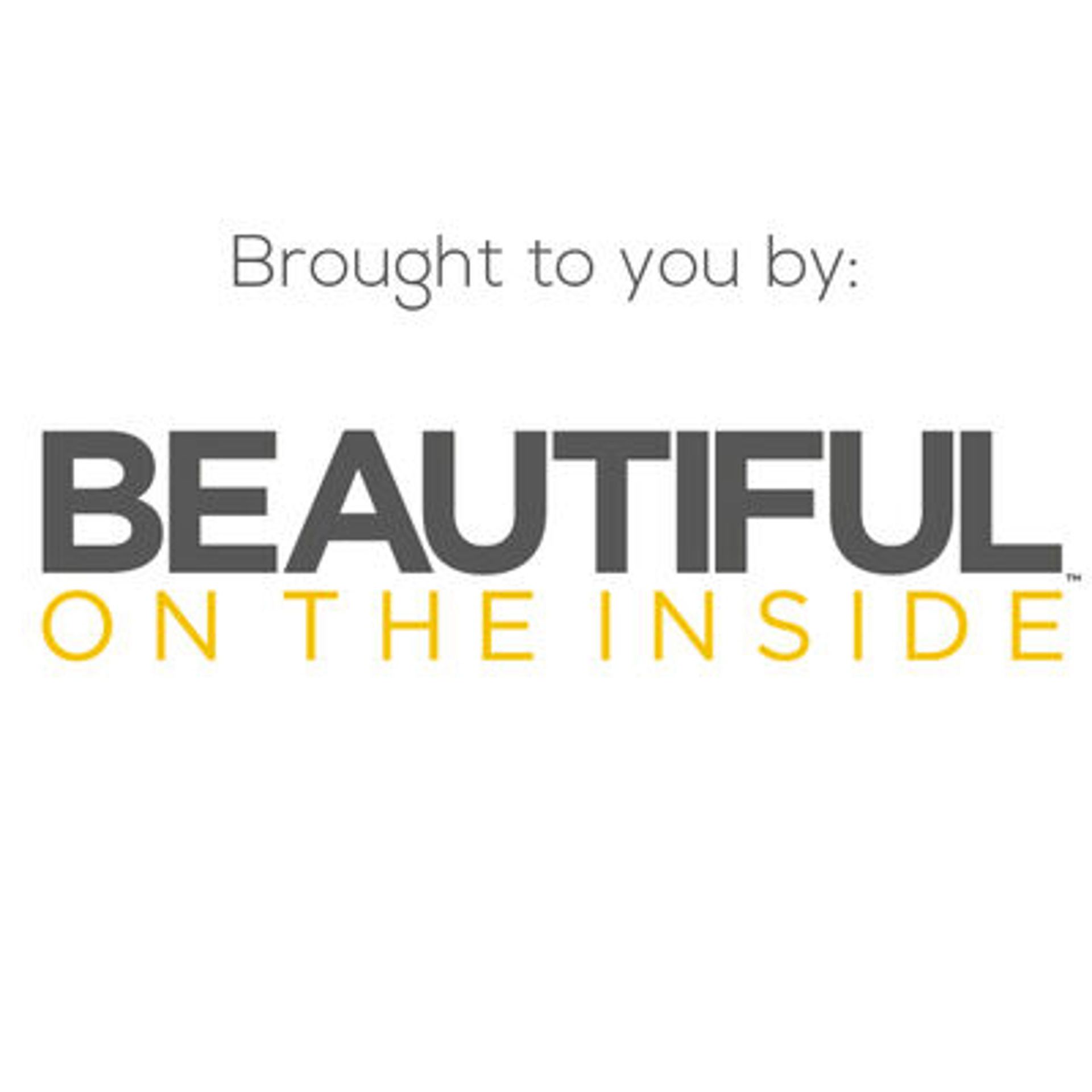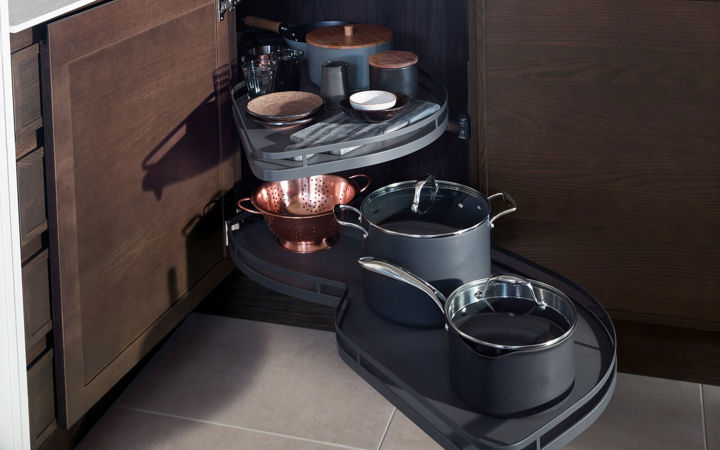 Lemans
The innovative curves of the LeMans shelves allow them to smoothly glide out from inside the cupboard, bringing the whole shelf to within easy reach.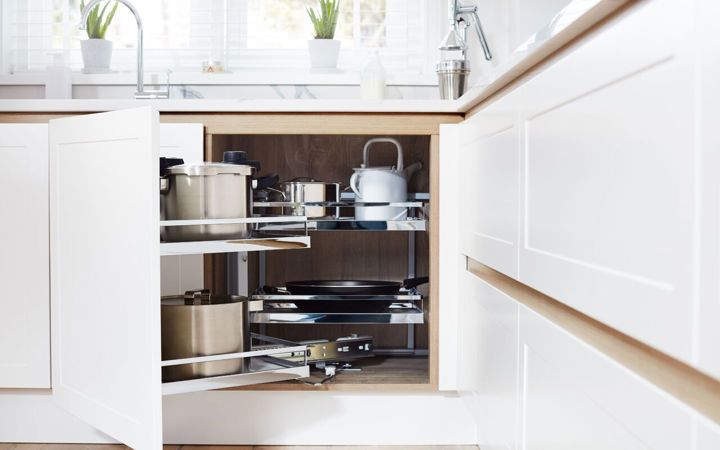 Magic Corner
The Magic Corner uses a similar conjuring trick by smoothly pulling out the entire contents of the cabinet.